Arcade Project Frames
Laser cut to each project's needs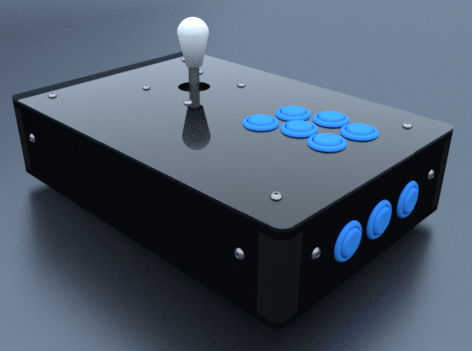 Digital First
Computers are really useful at verifying if designs work before actually making them. For this reason these arcade control frames are designed for laser cutting so that what's on screen is what ships to you. Whatever button layout you need, the laser cutter can trace out your vision. Interferences with internal components are easy to check and quick to rectify. Measuring in 3D saves a lot of annoyance later down the line. Investing early reaps dividends later.
Be part of the making process
Mounting holes, cooling vents, custom coin slot, etc. Let us know and we can 3D print from our growing library of CAD designs. Download our layout file to the right and check to see if your parts will fit.
Virtually limitless possibilities
Acrylic or wood, etched or glossy, classic layout or custom setup. This arcade frame is YOUR arcade frame. Explain your vision and we'll work from there. Iteration is part of the process and we know to embrace it. Expedited options are available upon request.
All frames are externally 14.5 x 9.75 x 3.375-inches ( l x w x h )
Custom Laser cut frame: $120-$200
All frames include clear acrylic top surfaces for graphics possibilities
Design free: $0 - $50
Shipping: $27 US Domestic
1-2 week lead time
Please allow 1-2 days for a reply and a quote